Faculty & Team
Jay Gupta, RPh, MS, MTM Specialist, C-IAYT – Faculty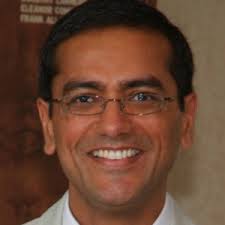 Jay Gupta is a registered pharmacist, a certified immunizer and MTM (medication therapy management) specialist. He is the Director of Pharmacy and Integrative Medicine for a large nonprofit dedicated to community health. In 2015, Jay Gupta and YogaCaps, the nonprofit he co-founded, received the New Hampshire Business Review's (NHBR) Business Excellence Award.  Gupta is also honored with  Cardinal Health Generation Rx Champions Award in recognition of his excellence in community-based prescription drug abuse prevention and the National Alliance of State Pharmacy Associations (NASPA) Excellence in Innovation award in recognition of his work to bridge the gap between the modern and complementary health care practices. He is also a recipient of Pharmacy Times and Parata Systems' Next-Generation Pharmacist Award – Patient Care Provider of the Year.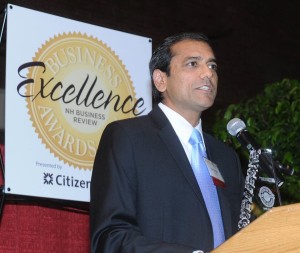 He began his yoga immersion in India in 1983 and has been exploring the depths of yoga  since then. Throughout his life, Gupta has endeavored to achieve a scientific understanding    of yoga and nature cure practices. He has traveled from the Himalayas to Kerala learning a variety of yoga and nature cure practices, and has advanced studies with yoga masters and researchers in India and the US.
He believes that yoga is for every body and mind, and aims to make it as easy as taking a capsule. Thus, in 2006, the all-volunteer non-profit organization called "YogaCaps" was born!                                            A yoga capsule is a "practice" capsule that is done once or twice a day and takes only a few minutes to perform with the aim of enhanced wellbeing. Over past few years, Thriving with YogaCaps (a YogaCaps' program) has organically grown into the largest and longest-standing free yoga program for people with the experience of cancer and their family members/caregivers in New England. The program also brings yoga to seniors, people using wheelchairs, and people experiencing anxiety, depression and other mental health concerns.
RxRelax is another project he conceived with the aim of educating, motivating and empowering people on the path to wellness. Given the stress and burn-out in the healthcare, using the science of yoga to serve his colleagues is his passion.
Gupta is the co-author of the DVD "Subtle Yoga for Rejuvenation (SYR)" and audio CDs "RxRelax for Insomnia" and "Relaxation Capsules".
His work commitments include assignments in India, Indonesia, Myanmar, Russia, Scotland, Switzerland, Thailand, USA and Vietnam. He is the chief faculty for a number of professional continuing education programs for healthcare professionals, and is a guest faculty member for a number of basic and advanced yoga teacher training programs. Gupta is an invited speaker and presenter at numerous health-related conferences and community events for MGH, Dana Farber Cancer Institute, Elliot Hospital, Dartmouth Hitchcock Medical Center, Indian Medical Association of New England, Massachusetts Hospital Association, Wilkes University, International Association of Yoga Therapists, Abilities Expo, etc.
Amita Chopra, MD, FAAP – Guest Faculty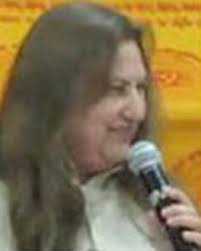 Amita was born in New Delhi, India. She attended the All India Institute of Medical Sciences and completed her Pediatric training in Boston.
She was Chief Resident in Pediatrics at Boston City Hospital and then practiced Pediatrics in Greater Boston area and Cambridge for almost thirty four years. During this time she attended at Massachusetts General Hospital, Boston Children's Hospital, St. Elizabeth's Hospital, Beth Israel Deaconess Medical Center and several other prominent area hospitals.
She served as an Instructor in Pediatrics at Harvard Medical school. She is currently on the adjunct staff at Boston Children's Hospital.
Amita is married to Sanjiv Chopra, MD and is a devoted wife, mother and grandmother. Her passions are meditation, music and travel. She has been a meditator for over thirty six years and has been teaching Raj Yoga based meditation for many years.
Jeanne Hayes, EdD, MS, RN, CNE – Guest Faculty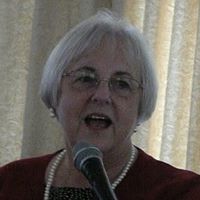 Dr. Hayes recently retired from her position as the Director of the RN to BSN Program at Granite State College where she created and led this unique online program. She now enjoys teaching at Rivier College.  Prior to this, Dr. Hayes was Chairperson of the Associate Degree nursing program at Nashua Community College. She also taught nursing for many years at Edinboro University of Pennsylvania and at Fitchburg, Worcester, and Framingham State Universities in Massachusetts.
She holds a Doctorate in Education from University of Massachusetts-Amherst, a Post-Master's Certificate as a Nurse Practitioner from the University of Massachusetts-Worcester, a Master of Science in Community Health Nursing from Boston College, a Bachelor of Science in Nursing from Worcester State University, and a Diploma in Nursing from Worcester Hahnemann Hospital.
She serves on the NH Board of Nursing, as well as the Advisory Boards of Rivier College and St. Joseph's School of Nursing.  Previous advisory board appointments include St. Anselm College, Franklin Pierce University Department of Nursing and the NH Diversity Pipeline.  She has played a leading role in the development of the nursing curriculum for numerous colleges and was a member of the editorial board for a nursing journal as well.
Dr. Hayes received the "NHNA Professional Advancement Award" from the New Hampshire Nurses Association at their annual meeting in October 2014. This prestigious recognition award is given to a registered nurse who has made a significant contribution towards developing or advancing the professional practice of individuals or groups, or the art and science of nursing.
She is the mother of six grown children and has eleven grandchildren.
Liane St. John, PT- Guest Faculty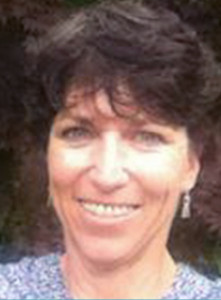 Liane St. John received her BS in Biology from St. Michael's College in Vermont in 1992 followed by a Master of Science degree in Physical Therapy in 1994 from University of Massachusetts, Lowell.  She has been a physical therapist at Catholic Medical Center since that time, initially working on the Rehabilitation Medical Unit, and then transitioning to CMC's Outpatient Rehab Services in 1999.
Liane enjoys treating a variety of patient populations including those with orthopedic or neurologic impairments, amputations and vestibular dysfunctions.   Liane is a clinical leader with a more recent special interest in breast cancer rehabilitation over the past 5 years.  She has specifically furthered her continuing education on Breast Cancer Rehabilitation through multiple training courses on Lymphedema and Oncology Rehabilitation and Cancer Survivorship.
Additionally, Liane has had the opportunity to collaborate with surgeons, radiation oncologists, medical oncologists, nurses, exercise specialists, yoga instructors in the YogaCaps program, nutritionists, social workers, and  the YMCA Livestrong program throughout  the Greater Manchester Community while treating  patients as a member of their Cancer Survivorship Care Plan team.
Rob Spencer, MD – Guest Faculty
Rob Spencer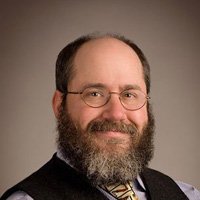 has been involved with end of life care since 1981, first as a volunteer, then as an emergency medical technician and hospice nursing assistant.  Subsequently, he received a B.A. in psychology from Yale College and graduated from Yale School of Medicine in 1990, when hospice and palliative care was not yet a recognized specialty.   Dr. Spencer completed an anesthesiology residency and pain management fellowship, becoming board certified in both these fields.  When finally recognized as a specialty, he achieved board certification in hospice and palliative medicine as well.
Appointed by the Governor of New Hampshire to serve on a legislative commission to study palliative care, Dr. Spencer became increasingly convinced that our culture will not be prepared for the pending tsunami of end of life needs. Concerned about the baby boomers themselves, their loved ones, and their professional and non-professional caregivers, he observed that even those of us who are not yet sick, by becoming mindful of our mortality, can heighten our appreciation of life, soothe our fears, promote healing of past wounds and losses. Through preparation, we can reduce hardship for ourselves and our loved ones at the time of death. To help us achieve these goals, Dr. Spencer created "Mindful Mortality: Lessons learned at the end of life teaching us how to live today!"
Drawing on clinical work and experiences with meditation and mindfulness, Dr. Spencer adapted tools and techniques used in patient care for the benefit of people who are alive and well.  Rob's hope is to help people live more intentionally and joyfully now, while also seeking to reduce our fears and overcome our cultural taboo regarding end of life.  His gentle strength and humor provide comfort and laughter in the process.
Terry Gupta, MSW, RxYT, ERYT500, C-IAYT – Faculty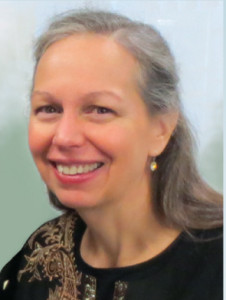 Terry Gupta believes that we are here to love and serve. Her deep knowing that each person makes a difference manifested in over 30 years of senior management positions in the nonprofit sector in the Greater Boston and Southern New Hampshire area. She has extensive community mobilizing, program development, business development, training, and special events experience. She serves now as the Managing Director of RxRelax, LLC and Executive Director of YogaCaps, Inc. (www.YogaCaps.org)
YogaCaps, Inc. is the  all-volunteer 501(c)3 nonprofit organization she co-founded to bring free therapeutic yoga experiences to people experiencing chronic physical and mental health concerns.  YogaCaps is one of the first yoga nonprofits in the USA, and is also among the first to integrate into hospitals and healthcare settings.  It remains unique.
With a keen focus on health and well-being, Terry is a proficient content developer for a number of wellness specialties. She delivers continuing education programs for all levels of staff in a full range of industries. She is the co-author of the DVD "Subtle Yoga for Rejuvenation (SYR)" and audio CDs "RxRelax for Insomnia" and "Relaxation Capsules".
She has coached senior level professionals from top companies in the New England region. In addition to yoga, she has immersed into Tai Chi, Qigong, Kung Fu and Ayurveda.  
Her adaptive yoga and mindfulness programs have been recognized as best practice models by the Citizens Bank Foundation, the State of New Hampshire and the New Hampshire Business Review.  She received a 2021 AmplifiHER Community Impact Award from the NH Women's Foundation for fostering resilience in the state of NH during the pandemic.
Terry has a Master of Social Work degree from Boston College. She is an internationally trained yoga professional, having studied with yoga masters, both reknown and renounced, in India, South America and the US, as well as some of the top medical researchers on yoga.